TV Shows on DVD Reviewed
by Billy Ingram
---
The Windy City is the location for this high pressure, highly entertaining competition. Tom Colicchio leads the all-star judges' table that includes Gail Simmons, Ted Allen, and the lovely Padma Lakshmi.
The very first quick fire challenge of the season... make a pizza, what Chicago is famous for. Sounds easy doesn't it? Not for many of the initial contestants.
READ THE ENTIRE TOP CHEF REVIEW HERE
---
Rescue Me is undoubtedly one of television's best dramas, on par with The Sopranos or The Shield. On DVD you can enjoy this multi-faceted drama for years to come.
Season four is the year that Rescue Me nearly morphed into an hour long sitcom, with extended, laugh out loud, outlandish plotlines. Still, somehow, delivering the kind of emotional gut punch that it was famous for.
Season four in particular was a high octane emotional roller coaster ride as Tommy became a father again, the unit loses the Chief, a new probie joins up with the team and, of course, Tommy gets involved with more wacked-out chicks. As far as they push the genre in either direction it somehow all stays believable. There are so many "Oh My God!" moments that you can't wait to get to the next episodes.
READ THE ENTIRE RESCUE ME ON DVD REVIEW HERE
---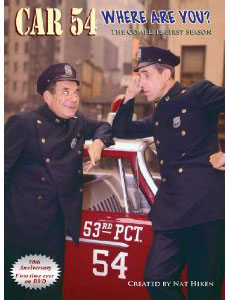 Car 54, Where Are You? has arrived on DVD and it's terrific. If you haven't seen this sitcom from the early-1960s it truly is one of the funniest shows ever broadcast. That's not hyperbole, just the facts, ma'am.
Created by Nat Hiken (Sgt. Bilko) starring Fred Gwynn (The Munsters) and Joe E. Ross Car 54, Where Are You? became popular with a new generation of viewers after airing on TV Land or Nick, I forget which.
READ THE ENTIRE CAR 54 WHERE ARE YOU? REVIEW HERE  
---
It's Always Sunny in Philadelphia Seasons 1 & 2
If you want the best of 'Sunny' on DVD this collection is not it. But for those who love this comedy,these early episodes are still a wild and funny ride.
My initial thoughts on the show based on watching just these seasons: It's Always Sunny in Philadelphia is perky, peppy, and moves along at a snappy pace. The characters are cute enough but the show seems to fly all over the place. The locations are interesting and the concept is strong enough but the execution is too lightweight for me, there's not much meat on these bones.
READ THE ENTIRE IT'S ALWAYS SUNNY REVIEW HERE

---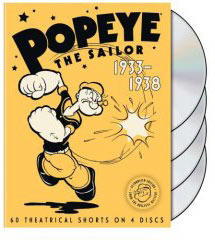 Popeye the Sailor: 1933-1938, Vol. 1
Oh joy! Oh heaven! Popeye is on DVD in a brand new deluxe collection that is one of the most exiting DVD releases in a long while - and the extras are nothing short of extraordinary.
During the first two decades of television, Popeye cartoons were often thrown on if a station had a few minutes to kill, a common problem in the early days. They were also popular on local kid shows and could be clustered in a half hour block to fill time in the mornings. As a result, I'm sure I watched every one of these as a kid but I haven't seen them since - the early, best Popeyes were all in black & white so they pretty much disappeared from broadcast television after the mid-sixties.
READ THE ENTIRE POPEYE ON DVD REVIEW HERE 
---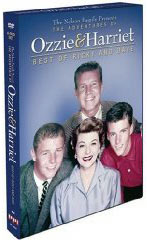 The Adventures of Ozzie and Harriet: Best of Ricky and Dave
One of the longest-running and most beloved sitcoms returns to DVD with another 'best of' collection and it's a sweet, nostalgic time capsule of times gone by.
Personally, I enjoyed Ozzie & Harriet more when the focus was not on the kids, especially TV's first manufactured pop star Ricky, but I suppose I'm in the minority in that.
This is not laugh out loud funny stuff, it's more of a heartwarming, family affair. Heartwarming and weird - it's difficult to fit Ozzie & Harriet's world into a modern context. Folks just ain't like that anymore.
READ THE ENTIRE OZZIE & HARRIET ON DVD REVIEW 
---
TV SHOWS ON DVD REVIEWS: Mary Tyler Moore Show / Paul Lynde Halloween Special / Life on Mars / Sheriff of Cochise / U.S. Marshall / Bing Crosby Specials / Flight of the Concourds / Funny or Die / Gangbusters / Rescue Me / Top Chef / Car 54 Where Are You? / Car 54 Where Are You? / / Popeye / It's Always Sunny in Philadelphia
TV Shows on DVD Reviewed
some of the more obscure TV shows on DVD
releases you might have missed!
---
TV SHOWS ON DVD REVIEWS: Mary Tyler Moore Show / Paul Lynde Halloween Special / Life on Mars / Sheriff of Cochise / U.S. Marshall / Bing Crosby Specials / Flight of the Concourds / Funny or Die / Gangbusters / Rescue Me / Top Chef / Car 54 Where Are You? / Car 54 Where Are You? / / Popeye / It's Always Sunny in Philadelphia
Play at the best Canadian poker sites. PokerStars is the largest poker room online for Canadian players and offers huge promotions and bonuses when you join using a pokerstars reload code.
---
I have fond memories of getting up early on Saturday morning in the 1970s and tuning in a far off, snowy station in Raleigh to watch a horror movie double feature that came on each week after the Farm Report. The movies were all 1950's B (and C) movies, Attack of the 50 Foot Woman, The Thing, Incredible Shrinking Man, that sort of thing.
If we were really lucky there would be a Godzilla movie. They were the top monster movies of the time, surprisingly well-made schlock; it was like TV wrestling as guys in rubber costumes battle each other on a dirt ring.
Now the entire Godzilla catalogue has been released on individually released deluxe DVDs and these films are a joy to behold all over again. Ghidorah, the Three Headed Monster is a hoot with Godzilla and the flying beast locked in mortal combat - rubber suit against rubber suit. These are the 'good guy' Godzilla movies where the creature is out to save mankind not destroy it.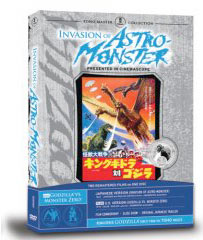 It's mid-sixties fun on a grand scale, as is Invasion of the Astro Monster (also known as Monster Zero), an all star monster mash with Godzilla and Rodan battling Ghidorah on an alien planet. That one starred Nick Adams (The Rebel) in one of his last major roles, if you can call this a major role. He died 3 years after this production.
The transfers are crisp and the colors pop. It's every bit as fun (and funny) as I remember them being. The cool thing is you get both the American and Japanese versions of the movies, along with commentary tracks for each and other bonus features. A serious value for only $18.00 if you order online now.
This is a beautifully packed set of individual DVDs - buy one or get them all. My 10 year old nephew is crazy about Godzilla movies, if you have kids this would be a double treat. You'll enjoy it as much as the little ones!
The commentaries by Stuart Galbraith (Invasion of the Astro Monster) and David Kalat (Ghidorah, the Three Headed Monster) are concise and loaded with obscure info on the Japanese monster genre, the special effects (which can be quite good), actors and filmmakers.
---
GREAT HOLIDAY DVD RELEASE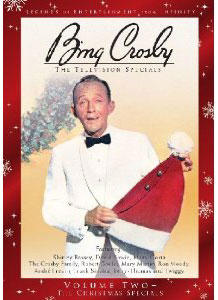 This DVD collection ressurects the great Christmas specials from the early days of television.
From the press release: Once again, the Bing Crosby Archive digs deep into the vault to release a treasure trove of rare and unreleased material guaranteed to satisfy fans of Der Bingle. And what better time of the year than Christmas, because as everyone knows, no Christmas celebration is complete without that warm Crosby tone casting a glow on the proceedings.
READ THE ENTIRE BING CROSBY
CHRISTMAS ON DVD REVIEW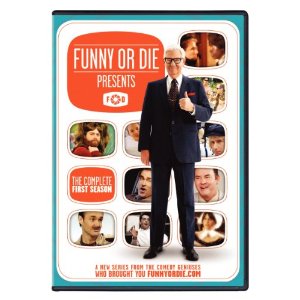 READ THE FUNNY OR DIE ON DVD REVIEW HERE